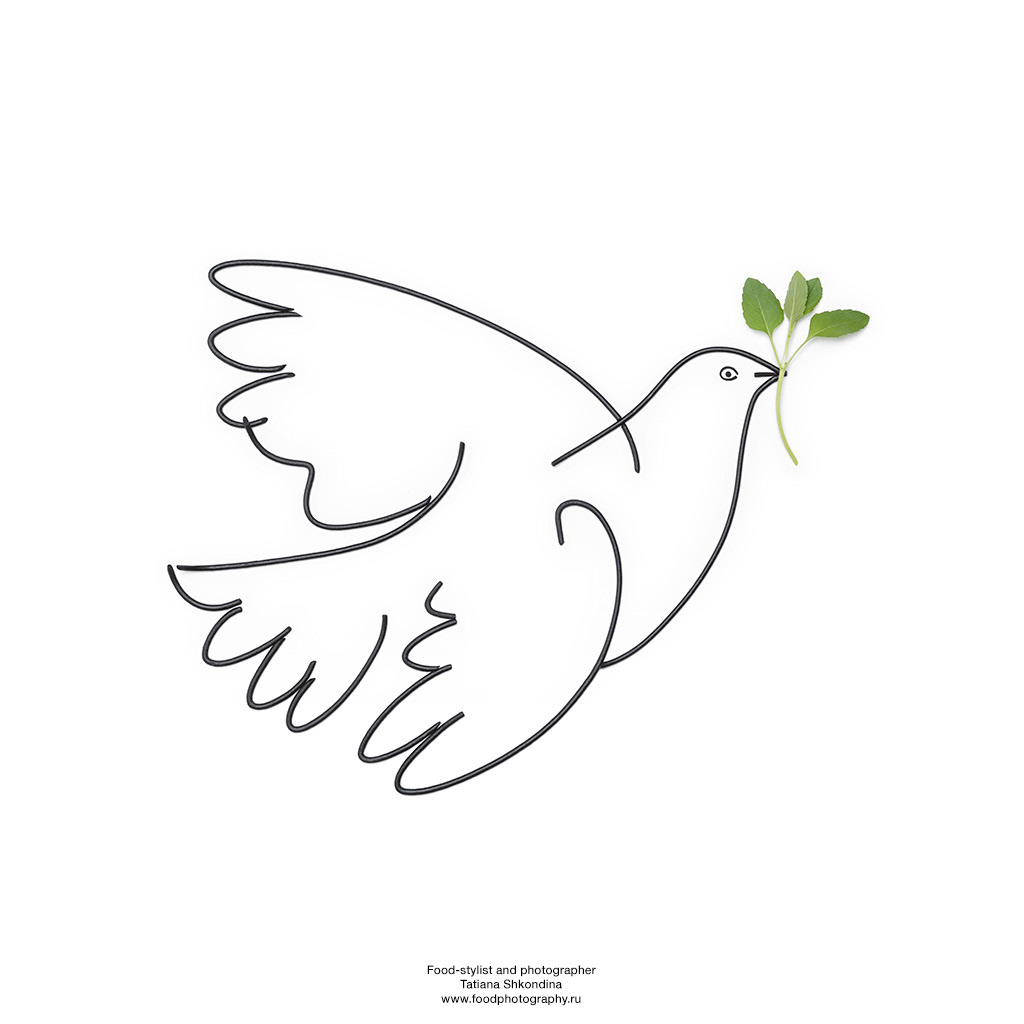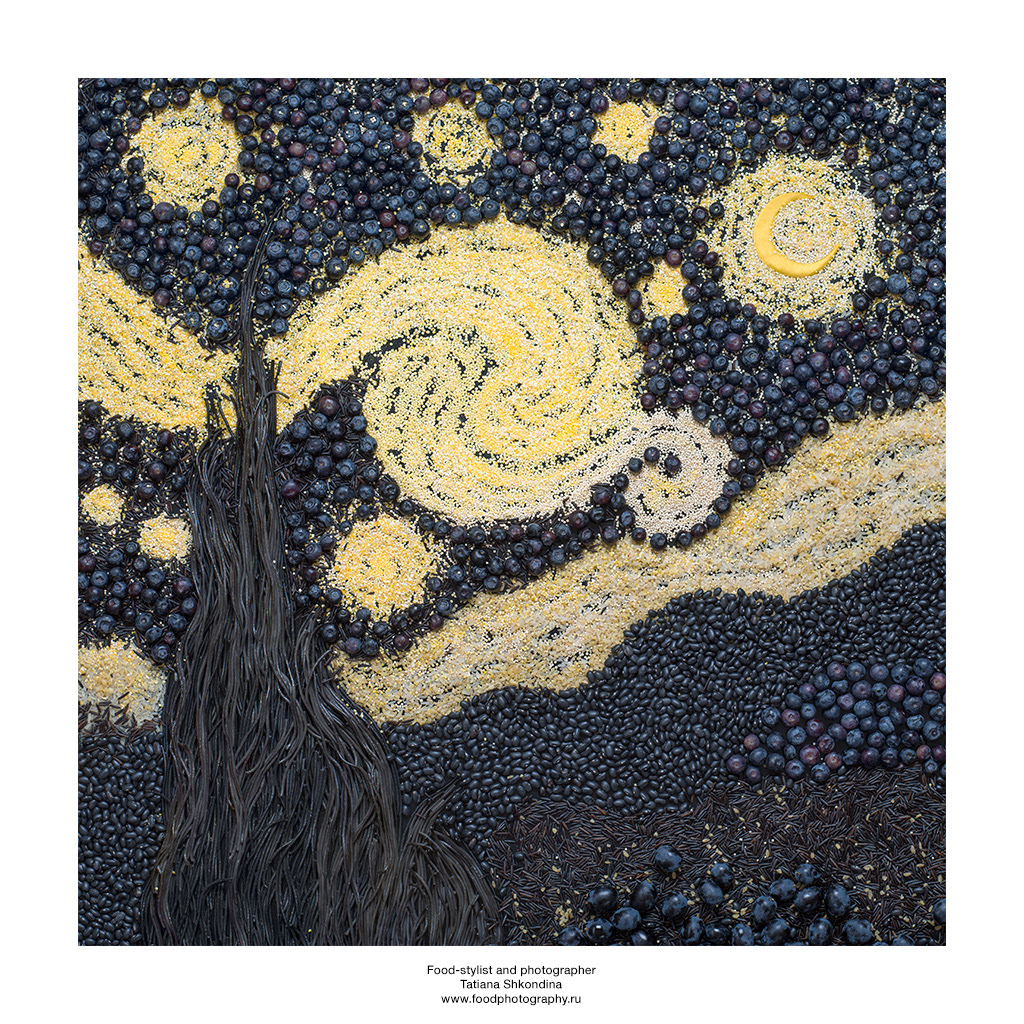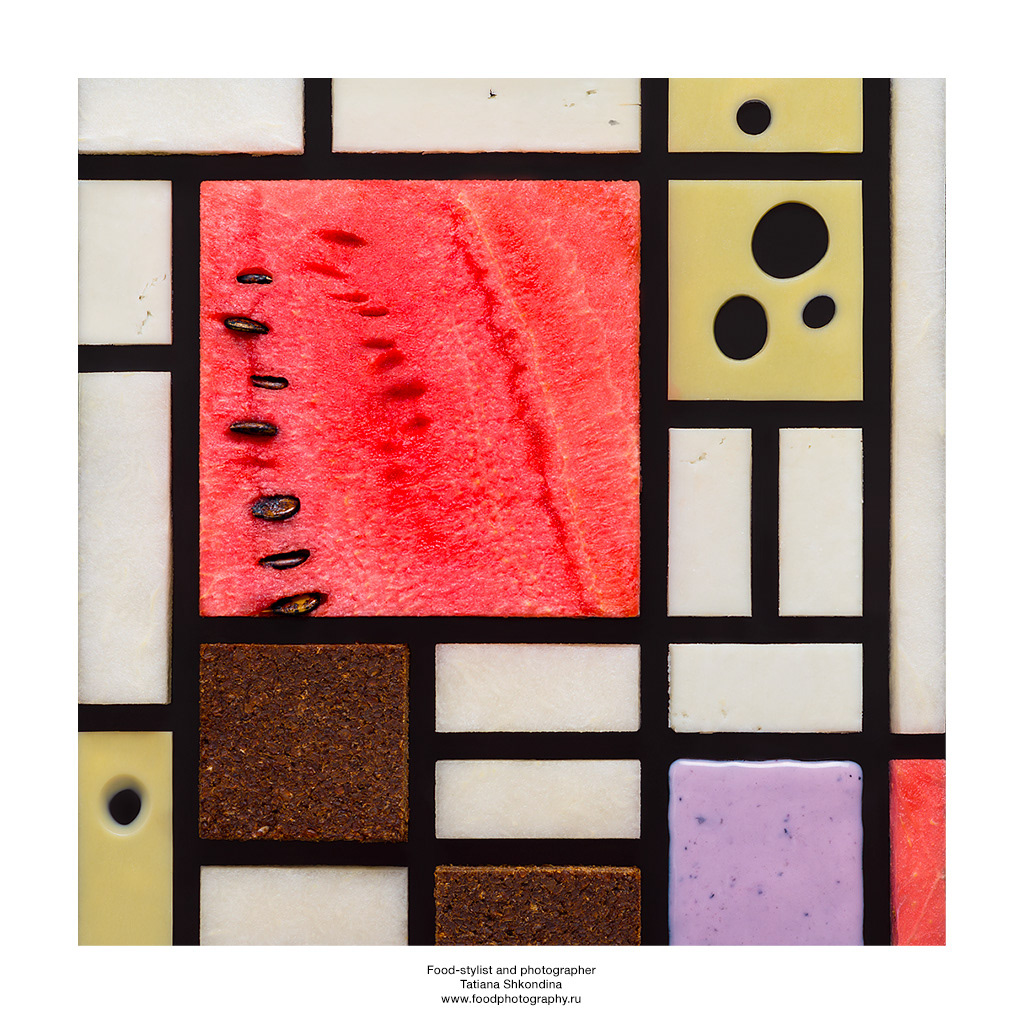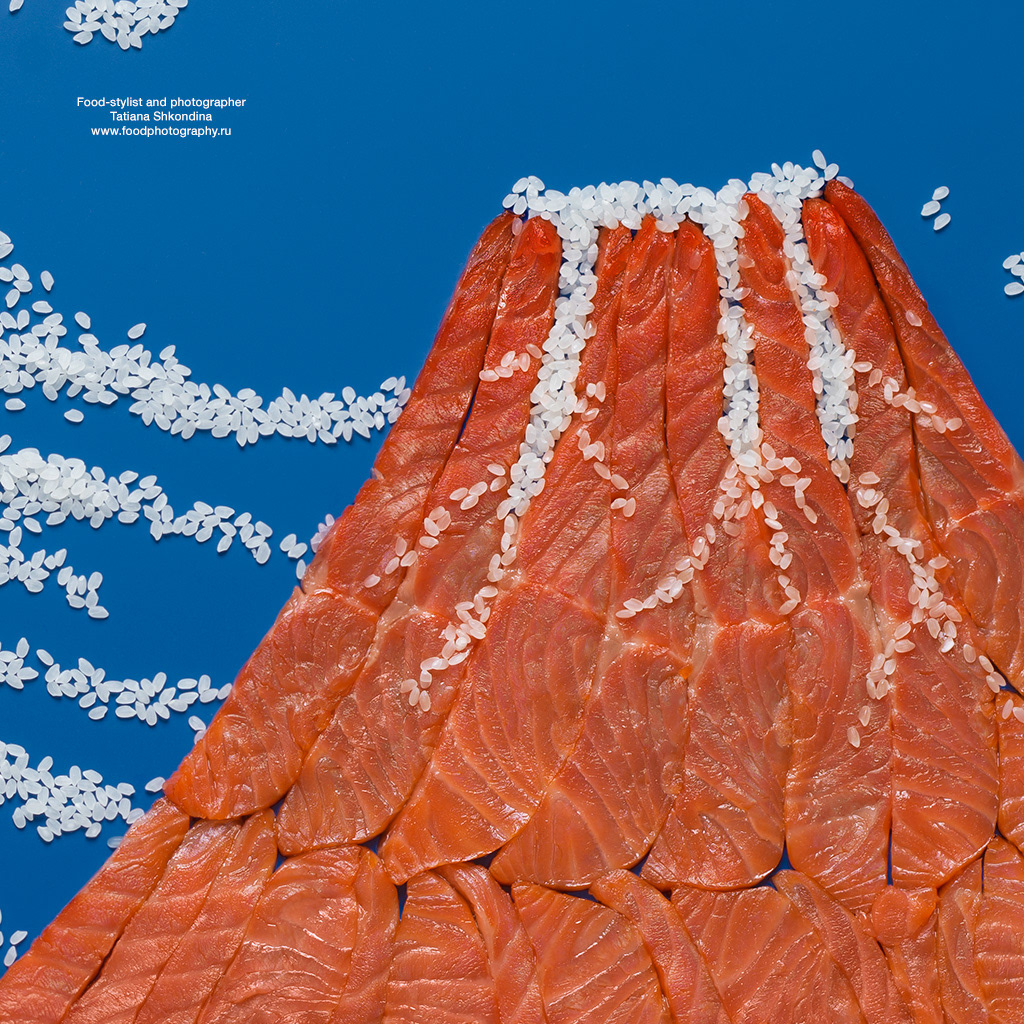 Food Art Calendar

I love do both: food styling & food photography, `cause I love food, products, how they look, flavor, their shape, color, freshness or how they are changing and become old and skinny and I love to make still-life photos: work on accessories, composition, style and light create per-size mood  of the picture and story it tells. Every little and common thing can inspire me to create something new.
First of all I choose pictures which I'd like to recreate with food. I love all pictures I choose for many different reasons. Some of them I saw in gallerias, some of them I saw a long time ago but remember and feel inspiration and admiration every time I see it again. When I choose paintings for this project I try to choose paintings in "food" colors and not in very complicated forms.
After that I draw sketches to try imagine which products will be the best match to art by it's colors, textures, forms and point of origin. Than I bought products and made pictures: piece by piece! 
For example for Japan artist Hokusai, and his "South Wind, Clear Sky" I choose common Japan products such as salmon, green tea and rice. They are simple but have rich color, taste and texture, as many things in Japan : they are not about beauty, they are about harmony. 

For Pablo Picasso, "Dove of Peace" I use black cuttlefish pasta and fragrant herbs which you can find in Italian cuisine.
For Kazemir Malevich, "Black Square" I choose black caviar cause it's very Russian product as artist who create painting.
Salvador Dali, "The Persistence of Memory" one of the hardest painting to recreate. I need to show volume but not make it in real 3d and stay in flat composition.
My favorite artistic style is abstractionism. I'm in love with art of Wassily Kandinski. His masterpiece "Several Circles" my favorite thought project. I think it will be great to create restaurant menu looks like his pictures. So  I choose fruits for it: bright, delicious and  slightly transparent.

Andy Warhol, "Dollar Sign" there is a small joke and play with products. "Cabbage" is a vernacular word for "money" in Russian language :)) So... I used 4 different type of cabbage for $ sign.

Crew:
Tatiana Shkondina: concept, food design, sketching, food styling, photographing;
Dmitry Malutin: food stylist assisting;
Sasha Tivanov: post production/retouching.